This fearsome beast rises from the depths to destroy everything in its path. Carnage and wreckage follow him like a lost puppy. Nothing can stop him! Oh wait… except for this flashlight. "Click!"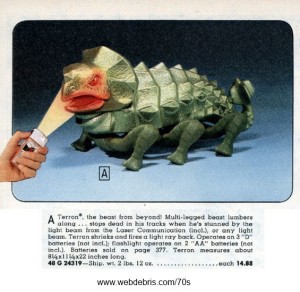 Neat toy regardless! Besides it has it's own power song!
I think if I had Terron though, it would have eaten G.I. Joe.