For me this was the greatest cartoon of all time on Saturday mornings.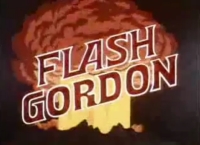 The series ran from 1979 to 1982. The first season was a faithful adaptation of Flash Gordon featuring Flash Gordon, Dale, and Hans Zarkov.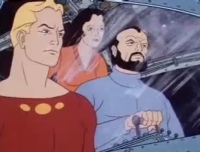 And of course they battle the evil Ming the Merciless…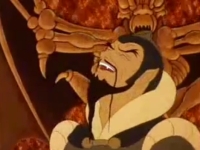 and sometimes Princess Aura when she is on the wrong side.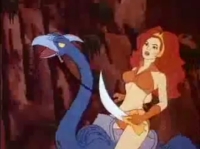 I found it interesting that this was originally created for a made for TV feature film. After the work was completed NBC broke it down into smaller segments and aired it on Saturday mornings.
It was renewed for a second season but NBC decided that the episode format had to be removed. One of the reasons being if someone missed an episode they would be lost in the story and not be able to see the missed episode until it re-aired. Thus the series was reduced to 15 minute story formats that featured a little dragon (who was completely lame).
Fail…
Never ceases to amaze me that networks always change things that work.
I have the DVDs and loved watching the show all over again. At the time of this blog post the DVDs are out of print now so you will have to look for them from second hand.
To see my top 10 favorite Saturday morning shows.