Here is an assortment of Johnny West figures and horses.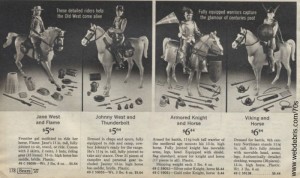 Between my brother and I we had a couple of the Johnny West guys. My brother also had the armored knight. Wasn't his name Gordon? I don't remember the viking.
Make sure to click on the Johnny West tag for even more articles and pictures.