Always loved model trains. This one from Lionel has an engine that smokes. It reminds me of my father's train set.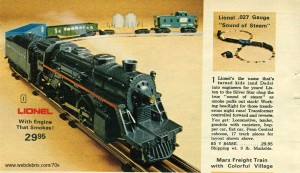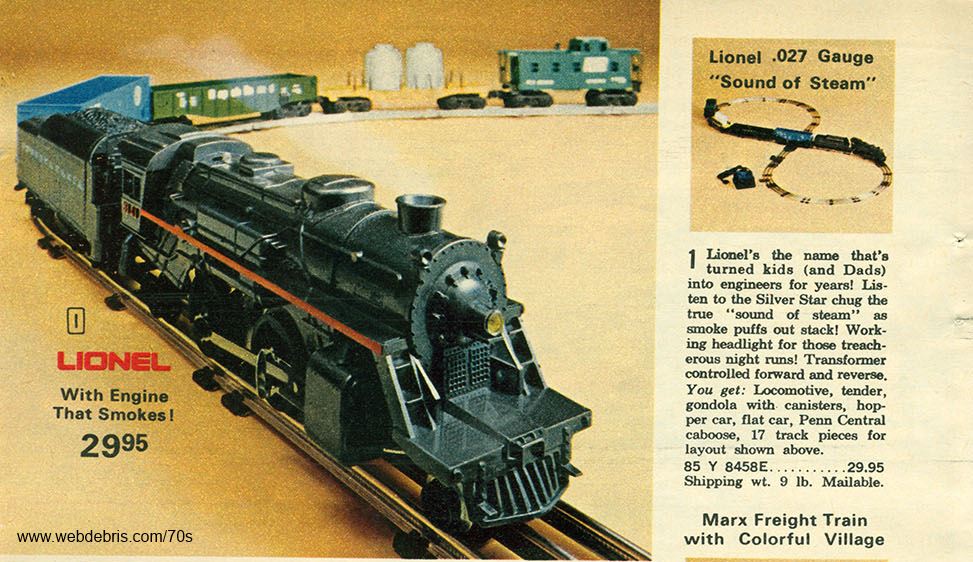 (It says .027 gauge which I believe is an "O" scale.)
My father still has his American Flyer that he had when he was a kid. It still works after all these years. It also has a smoking stack and the three rail tracks like this one does.