When I first looked at this ad I thought it was for a generic police action figure to coincide with all of the cop shows that were popular in the 70s. As I started to read the description, it described them as TV Superstars.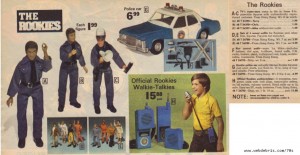 So I looked up "The Rookies" on the IMDB website and sure enough, this was a police show that ran from 1972 thru 1976.
I do not recall this series at all.