Many of the outside ornaments where the same in the various catalogs. Here are few to look at. For some reason my dad did not do any outdoor decorating that I can think of. I remember having outdoor Christmas lights, but I can't recall ever seeing them hung.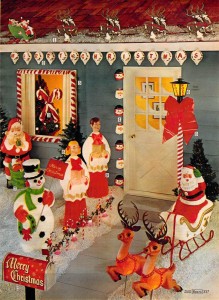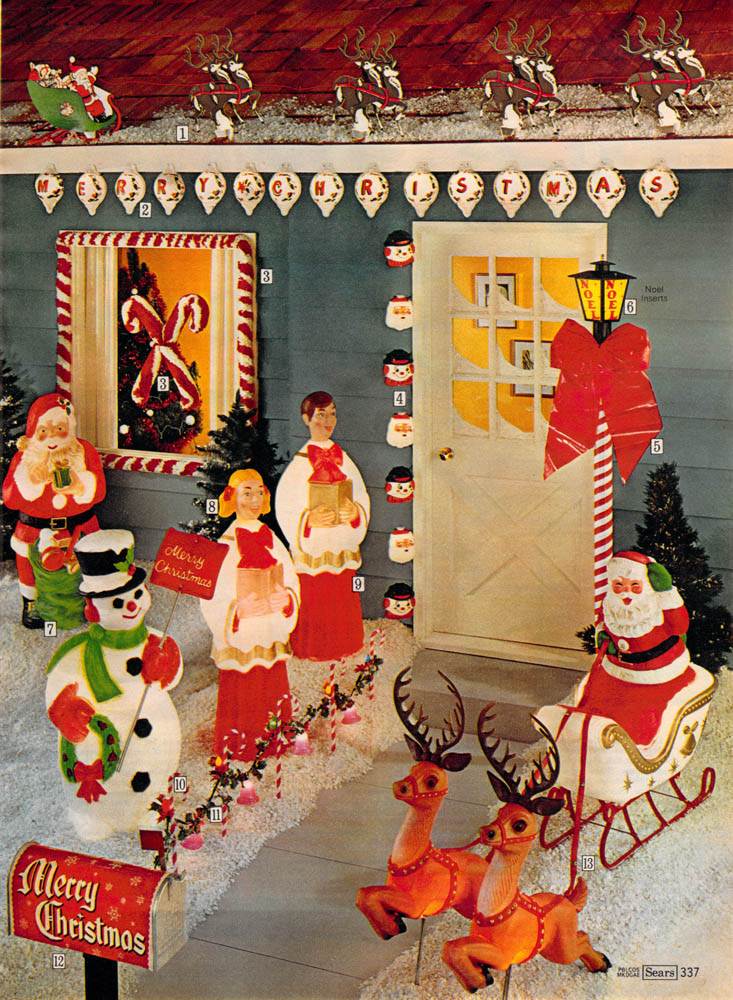 I wasn't going to post anymore ornaments since I had already done so, but this one is more for me than anything. My mom had several of these ornaments on our tree.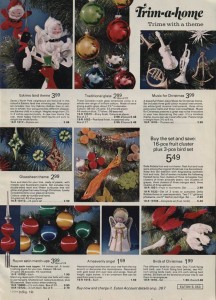 Do any of you remember the satin bulbs? The satin was so easy to catch on other items which, of course, would fray really bad. We had the musical instruments too. I remember we used to keep pulling them off the tree and act like we were playing them when Christmas music was playing. I am beginning to think I drove my parents nuts on a daily basis.