One of my favorite TV shows, BJ and The Bear was a comedy that aired from 1979 thru 1981. BJ (Billie Joe) Mckay and his traveling companion Bear, a chimpanzee, were a trucking duo who was always being harassed by Sheriff Elroy P. Lobo. (Lobo would later have his own show.)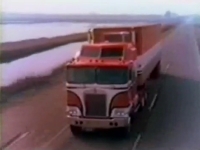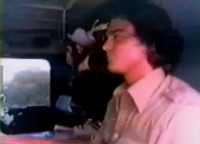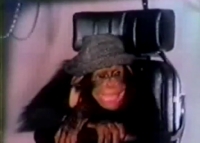 http://www.youtube.com/watch?v=l3GpxAyM6yc
BJ and the Bear Lyrics
Hey there where ya goin',
Not exactly knowin'
Who says you have to call just one place home.
He's goin' everywhere,
BJ McKay and his best friend Bear.
He just keeps on movin',
Ladies keep improvin'
Every day is better than the last.
New dreams and better scenes,
And best of all I don't pay property tax.
Rollin' down to Dallas,
Who's providin' my palace,
Off to New Orleans or who knows where.
Places new and ladies, too,
I'm BJ McKay and this is my best friend Bear.